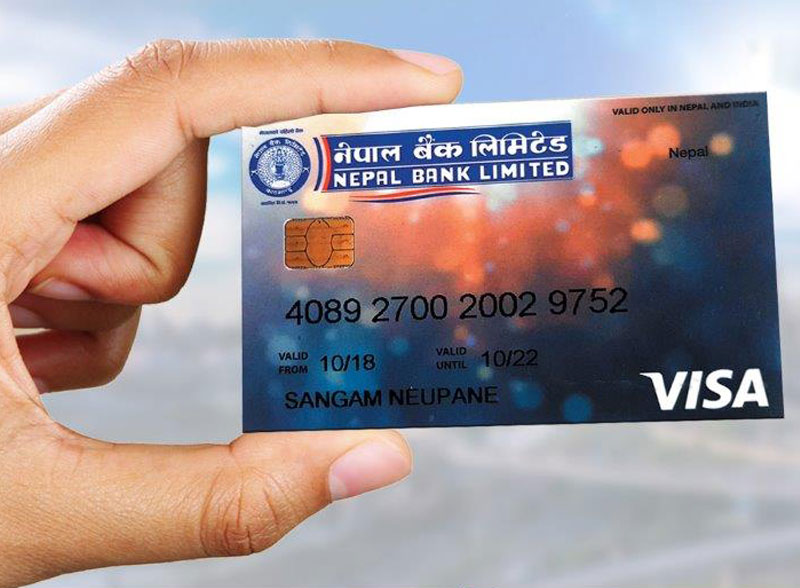 Nepal Bank Limited has introduced its NBL VISA Debit Card by joining the hands with Nepal Investment Bank Ltd (NIBL).

The VISA Debit Card of Nepal Bank allows its customers to access a vast network of ATMs located in various points in Kathmandu and other major cities within Nepal displaying the VISA logo on it.

NBL VISA Domestic Debit Card is also accepted in all VISA accepting ATMs in Nepal and India Only. NBL VISA International Debit Card is accepted in VISA accepting ATMs all over the world.

The NBL VISA Debit Card allows the cardholder to withdraw cash, inquire account balances and to pay for purchases through POS transactions.

NBL ATM outlets support cards from the banks associated with Visa and Master Cards.
Apply for the NBL Debit Card at your nearest NBL Branch
Download the Application Form : Click here
Fill up the form, Print it
Submit to your accounting holding branch
Card Delivery - within approximately 10 days
Functions offered by NBL Debit Card
Cash withdrawal
Balance Inquiry
POS (Point of Sale) transaction (most of the shopping malls in major cities of Nepal)
PIN Change
How to use NBL Debit Cards
Insert the Card
Type your PIN number
Go through "Fast Cash" or "Account Withdrawal Option" and follow the instructions
When your request is processed, ATM ejects your Card. Don't forget to take the card at first.
Then it prints out your balance information.
At last, it ejects the requested Cash.
Take the cash. Your ATM transaction is finished.
Security Tips:
Do not delay to take your card back. Otherwise ATM will retract your card.
Do not delay to take your money. It will retract the money after certain interval.
Do not tell your PIN number to others and do not write it into your CARD.
If you feel, your PIN is stolen, change it immediately through ATM.
For further information, please contact NBL Card Center

NBL Card Center
Head Office, New Road Kathmandu.
Email: [email protected]
Phone: 01-5347341
For the assistance, please contact your account holding branch.